Trusted by clients since 1985
Craig Corporate helps clients to create, enhance, protect and realise shareholder value in their businesses with advice and hands-on support through applying our proven processes and experience.
Craig Corporate were absolutely fantastic throughout the whole process and very good in the way they structured the deal. It delivered for both the outgoing and the incoming management teams and ensured continuity for the business.
Zoe Ogilvie Director, The BIG Partnership
They are business analysts and they also have a strong understanding of the psychology of management.
Robert Johnson (former Chief Executive, Waverley Housing)
They won't necessarily look to provide the solution the client is looking for but they'll find the solution the client actually needs.
They are not afraid of hard decisions and take you with them on the journey to those decisions.
Jane Stewart, Former Strategic Development Director, William Tracey
They think about things more on a practical basis and very often they will get involved in implementation.
Jack Ogston, Former Head of Corporate & Structured Finance, Clydesdale Bank
They are partners in my business and I would not make any major decisions without them.
Jim Kent, Managing Director, Corporate Insignia
They are best-in-class regarding family business advice.
Ed Monaghan, Chief Executive, Mactaggart Mickel Group
Able to cut through all the issues and get to the key considerations.
Calum Paterson, Managing Partner, Scottish Equity Partners
The complete package they provided was important in securing investment, in dealing with banks and getting the whole financial side of the business in place.
Dr Stephen Holmes, Managing Director, Neogen Europe
Their advice is always rooted in real-life and understandable… They are incredibly honest and personable and approachable.
Paul Pignatelli, Corporate Partner, DWF Law
Craig Corporate is more like a business partner and a team member.
Andreas Nagel, Managing Director, Micron Eagle Hydraulics
Featured Blog Articles
Check out our 2019 Year in Review Newsletter at the below link: 2019 Year In Review – Newsletter
Ross Sloan
The countdown to Christmas is well underway. For many businesses, this is budget-setting season. I'm currently supporting several clients forming their New Year's resolutions...
Paul Bready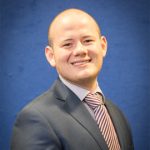 At the moment, the news is full of tales of woe from the traditional retail sector. Businesses are restructured, jobs lost, and store portfolios...
Neil Grimmond